Description
Plastic toe correctors or separators to align the toes to help to reduce toe and foot discomfort from overlapping or crooked toes. Eases the irritation between toes that rub against each other; gently relieves pain from bunions, plantar fasciitis, hammer toes or other foot problems; correct bone, tissue & cartilage misalignments. Helps to improve balance and foot strength. Washable & Reusable for Men & Women! Three sizes to fit most people.
Price includes GST and shipping.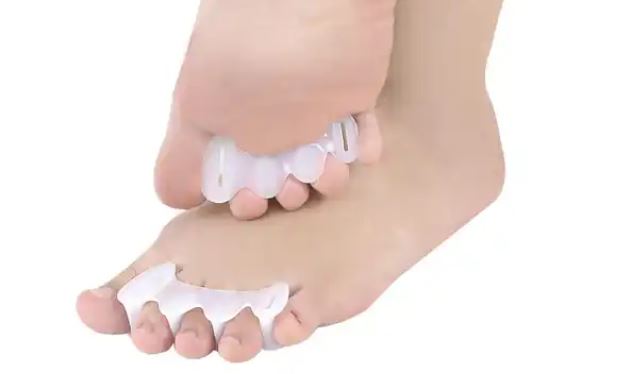 Frequently asked questions about the Toe Aligners:
How long does shipping take?
We ship every day. Most orders are sent the day we get them. However, we are at the mercy of Australia Post or the different couriers that we use after that. This can vary from a few days up to a week or so and obviously more during the festive season. We do try our best to get them to you as quickly as possible.
What is the difference between these Toe Aligners and the Toe Correctors:
The Toe Correctors are a silicon gel and are more flexible, so can be more comfortable, but slightly less effective than the Toe Aligners. They come in one size as they are flexible.
These Toe Aligners are made from a plastic and are more rigid, so can be a little uncomfortable, but are more effective than the Toe Correctors. They come in three sizes are they are more firm.
See our articles on:
Toe Spacers – useful or not?
Correct the toes: 'Toe Corrector' or 'Toe Straightener'?